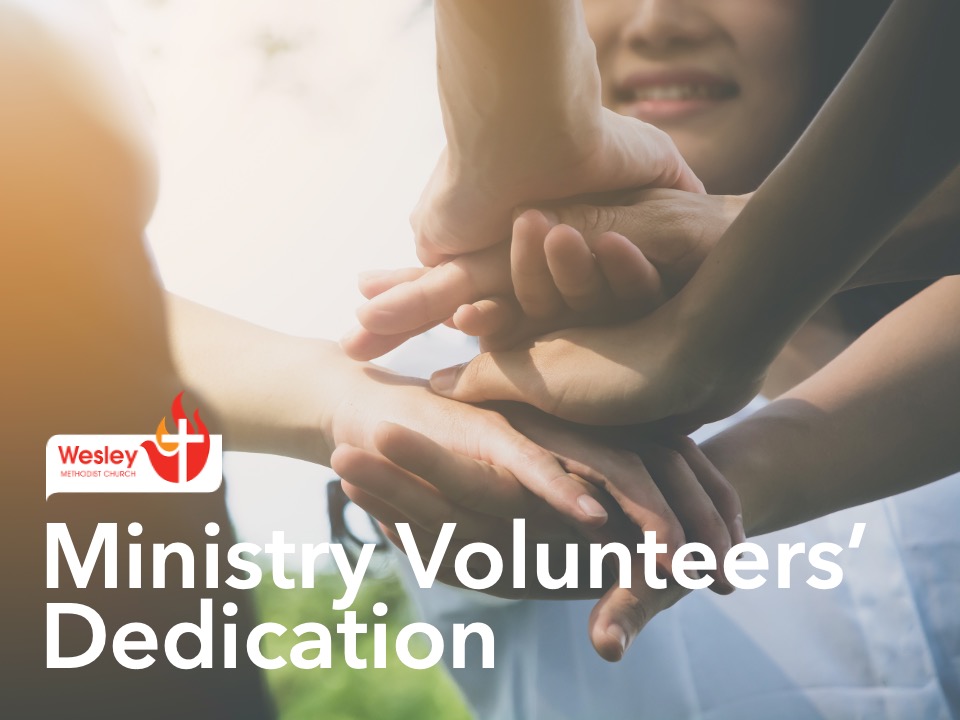 Wesley Methodist Church
Ministry Volunteers' Dedication 2021
Dedication of all people serving in Wesley Methodist Church will be held at the online worship services this weekend:
09/10 Jan 2021 | Online
Traditional Service (Sun from 7.30m) and
Prayer & Praise Services (Sat from 5pm)
LINKS
Worship Online ▶️  https://worship.wesleymc.org
Wesley Weekly ▶️  https://wesleymc.org/weekly
---

Notice of
FIRST LOCAL CONFERENCE
(via Zoom)
Tue 12 Jan 2021
7.30pm
A G E N D A
Opening Devotion (The District Superintendent)
Apologies, if any, to be recorded
Confirmation and Adoption of Minutes of the Last Local Conference held on 19 September 2020
Matters Arising from the Minutes
Adoption of Audited Financial Statements for Financial Year ended 31 July 2020
Confirmation of Annual Report ended 31 July 2020 for Submission to Charity Portal
Church Calendar 2021
Any Other Business
Closing Prayer and Benediction
---
Christmas Letter 2020 (Click here to download PDF copy)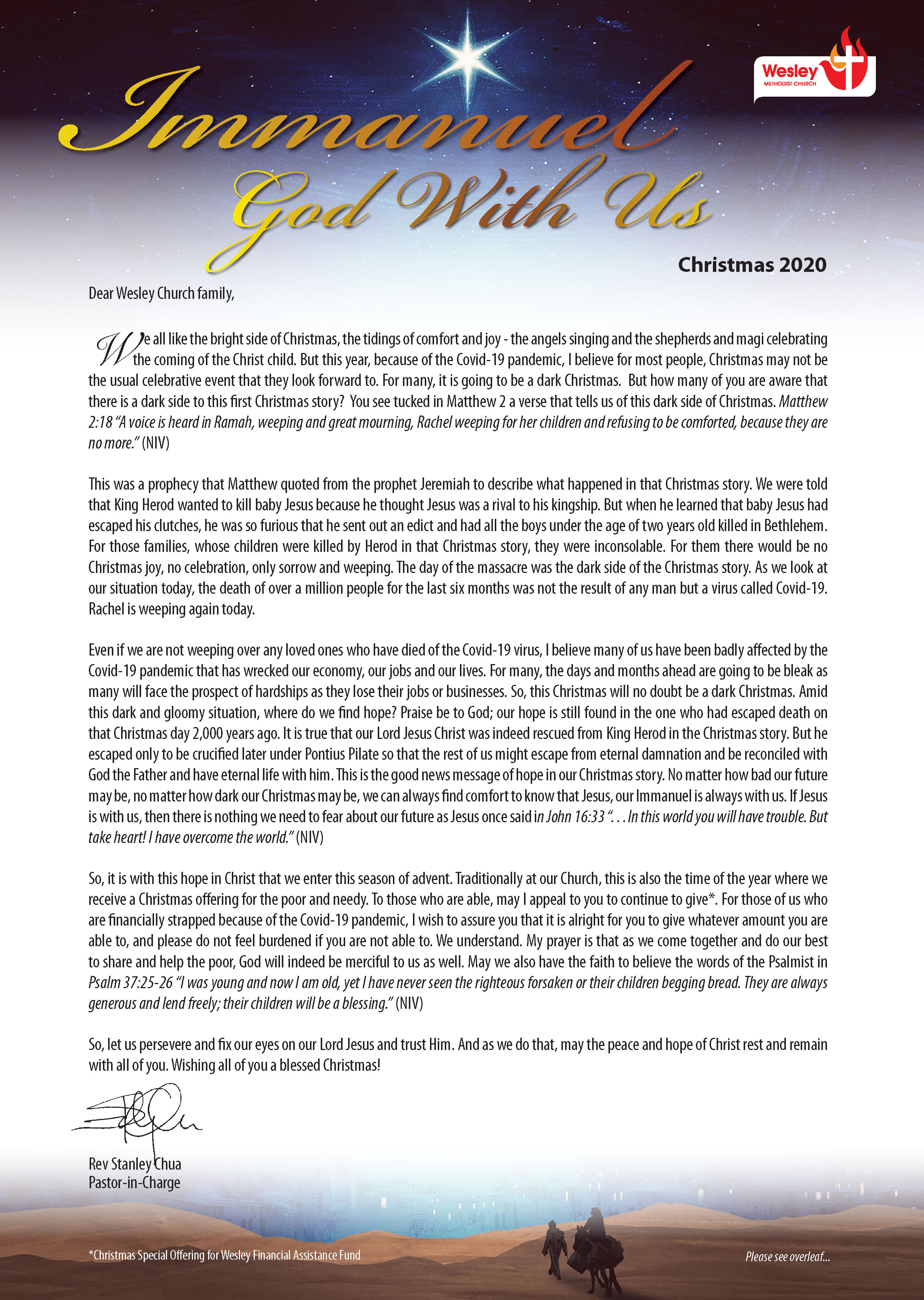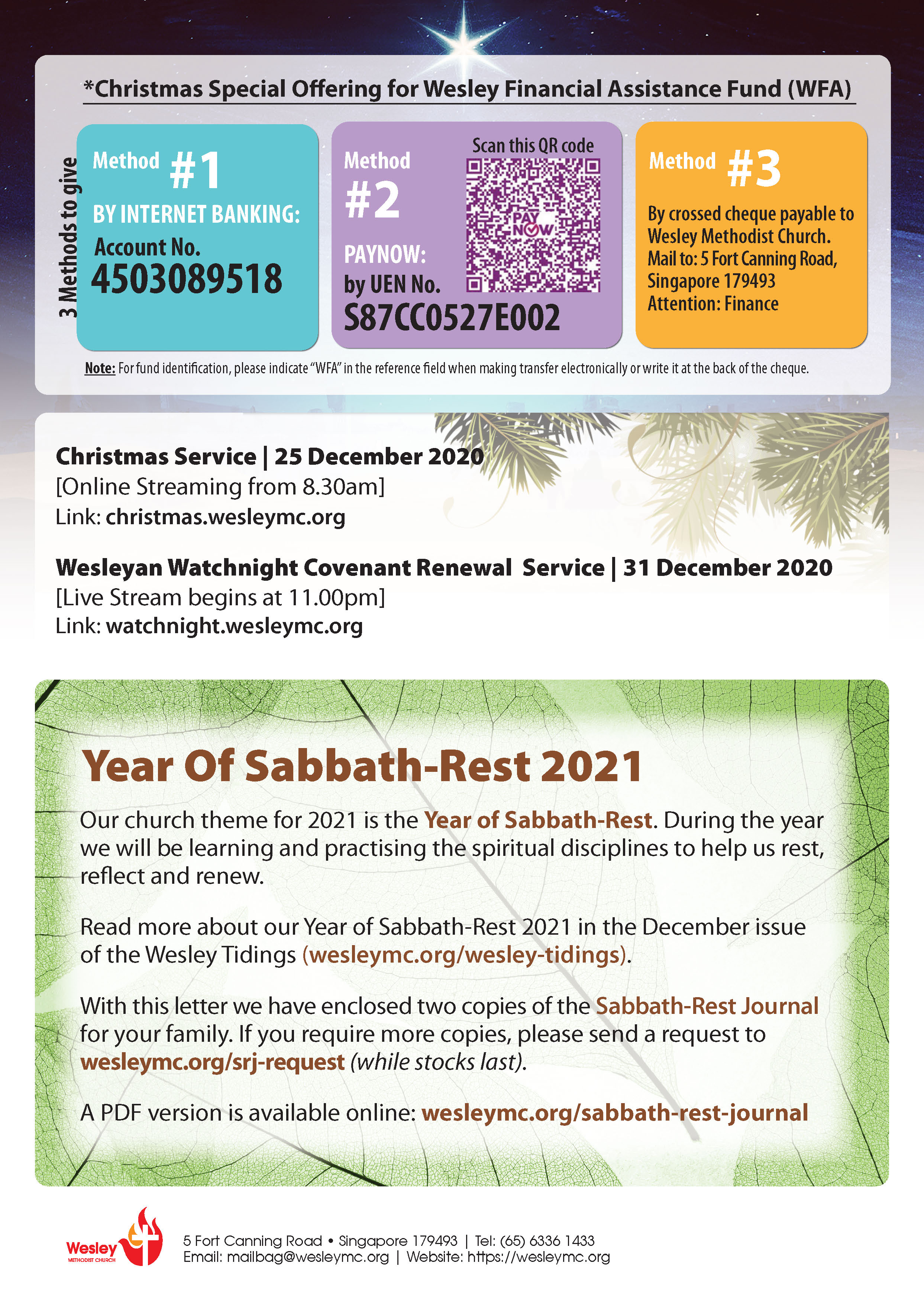 ---
UPDATES FOR WESLEY METHODIST CHURCH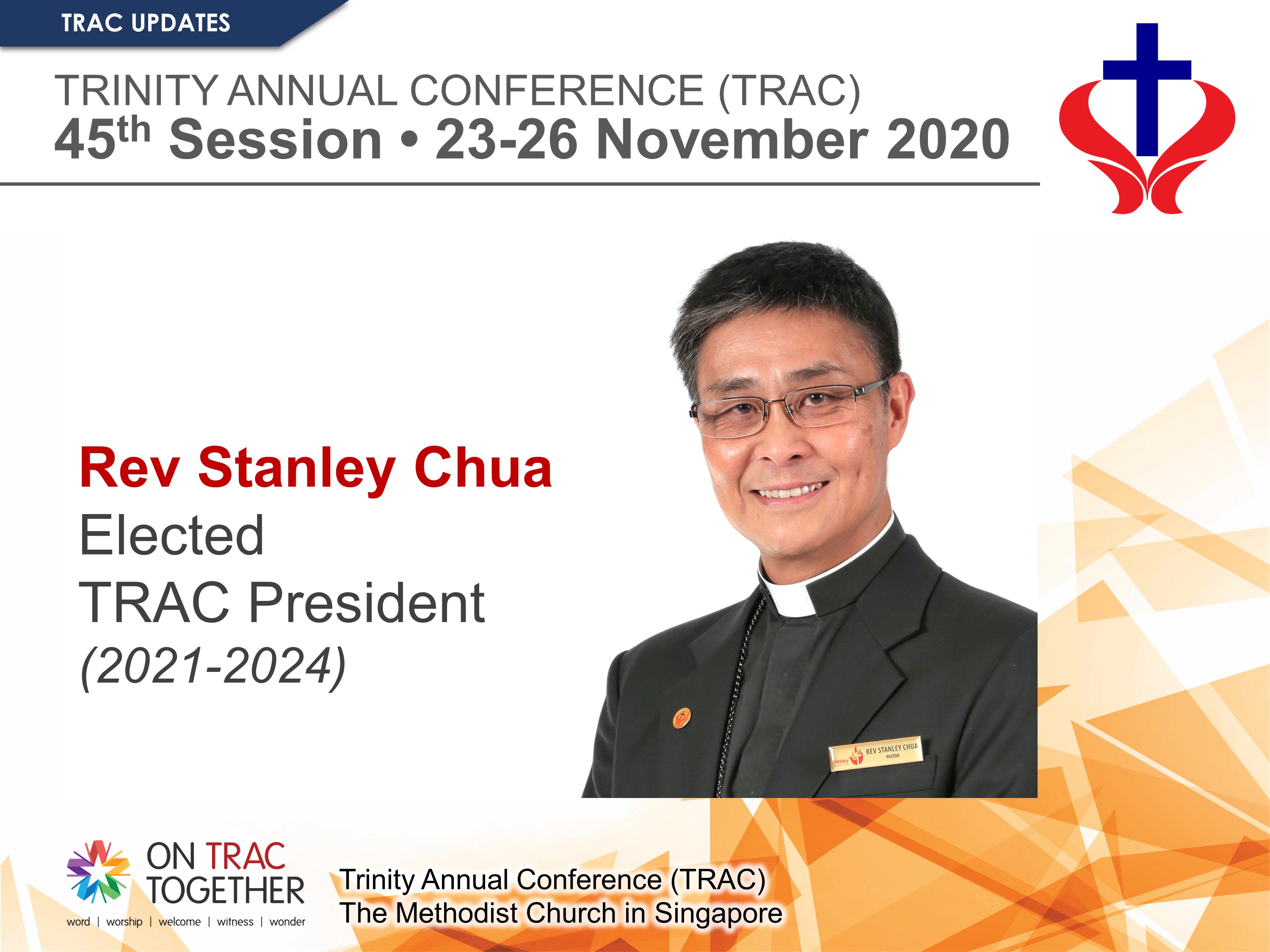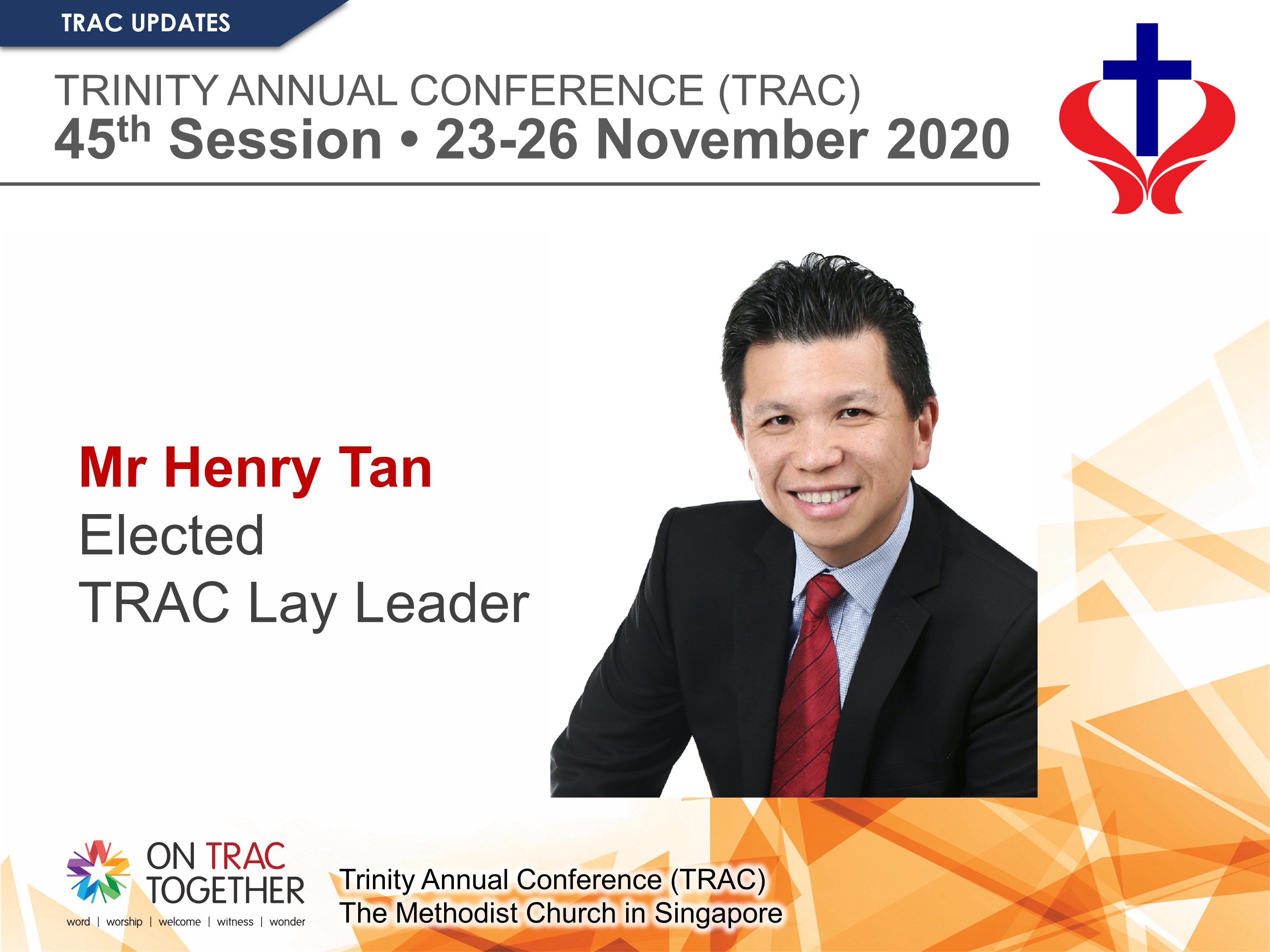 Welcome to Wesley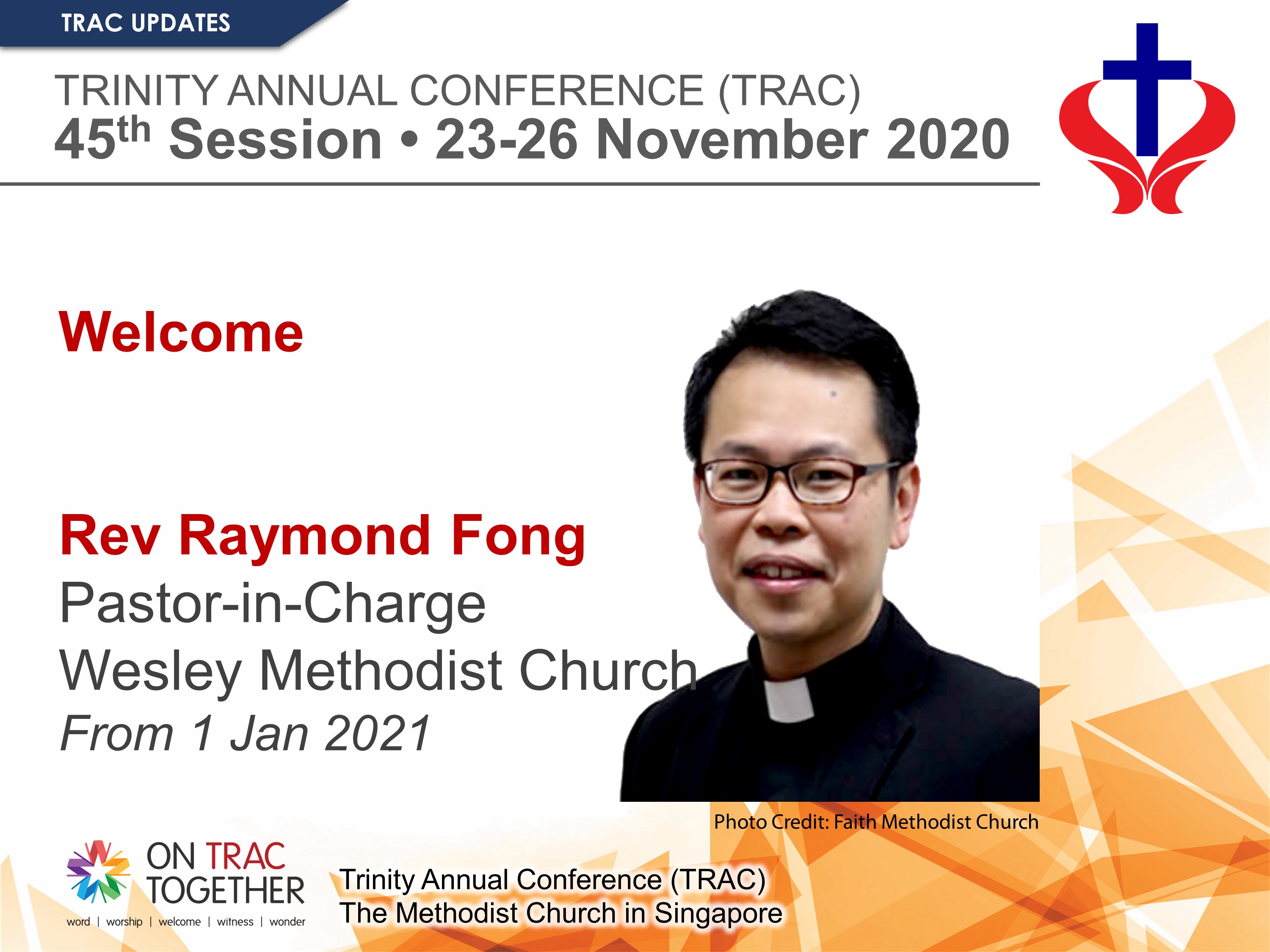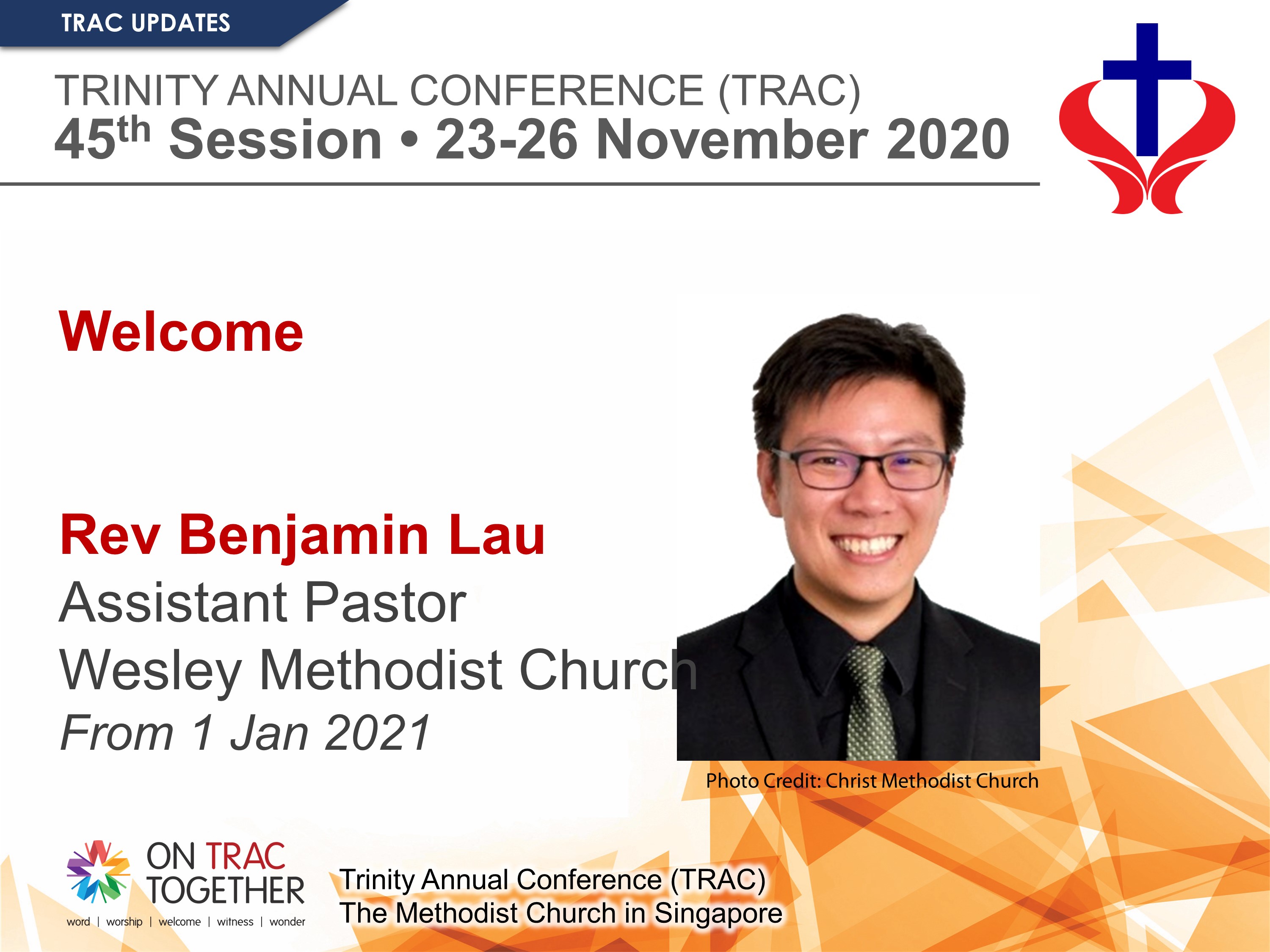 Farewell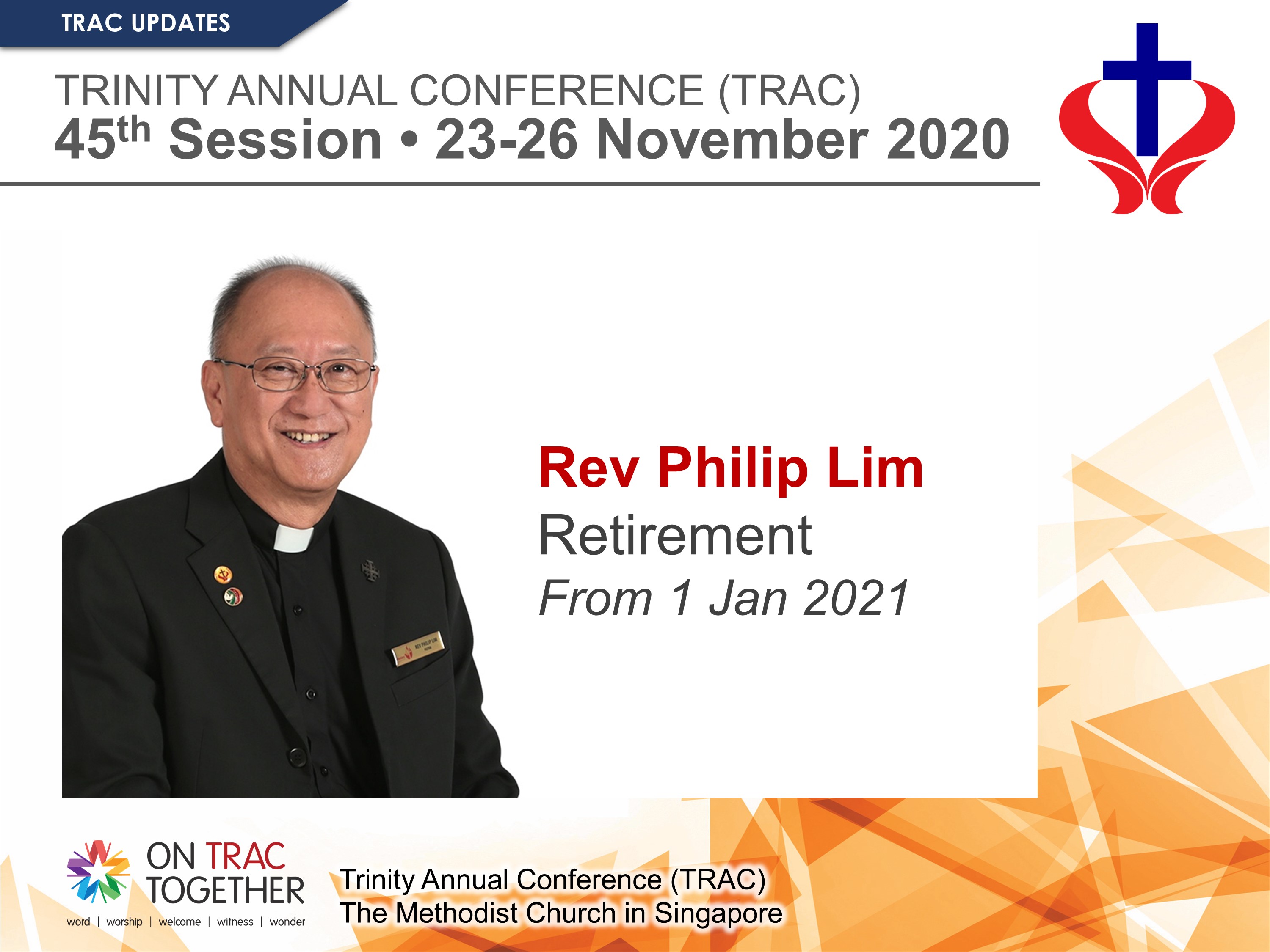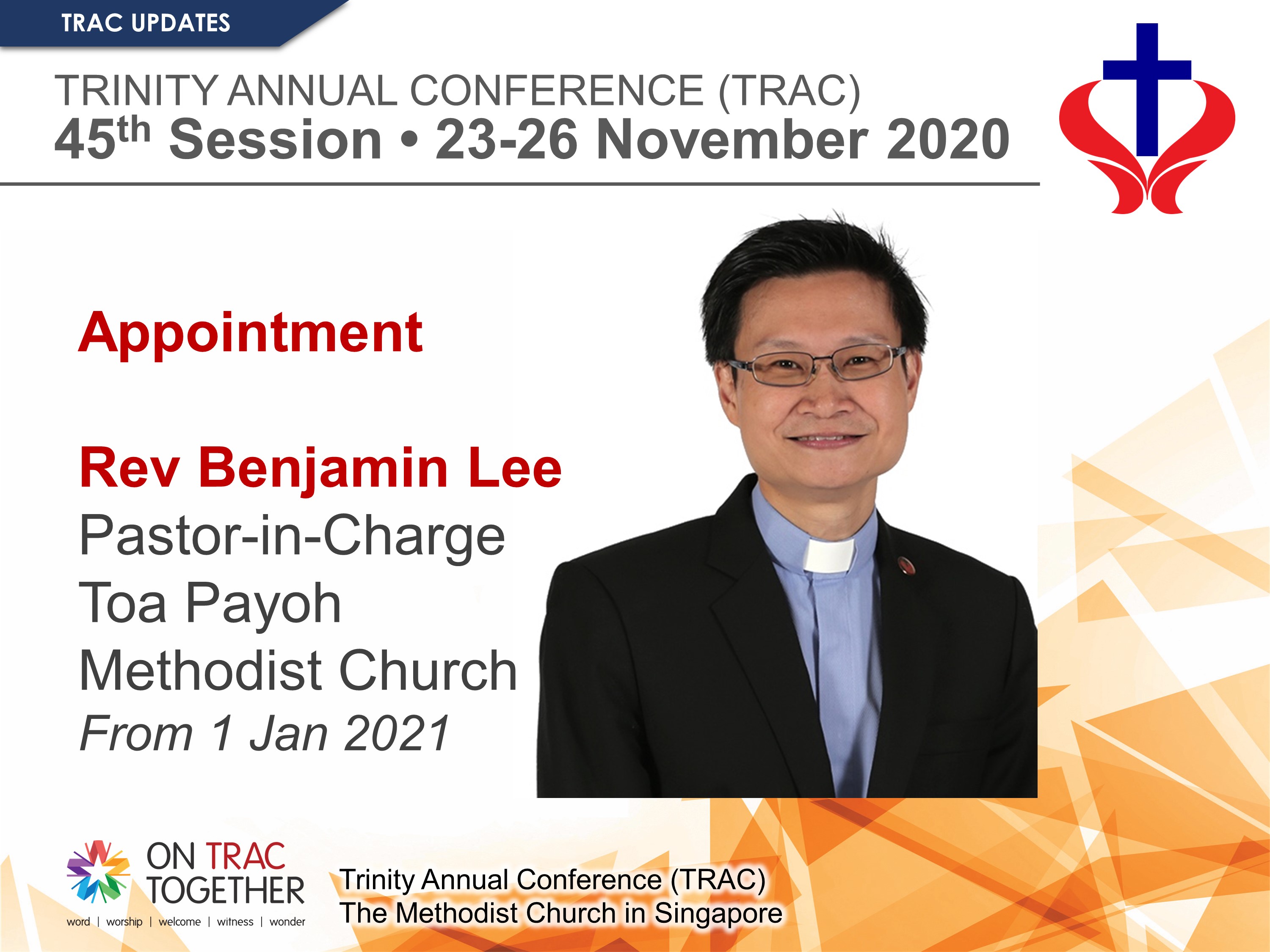 Pastors Appointed to Wesley Methodist Church (w.e.f. 1 Jan 2021)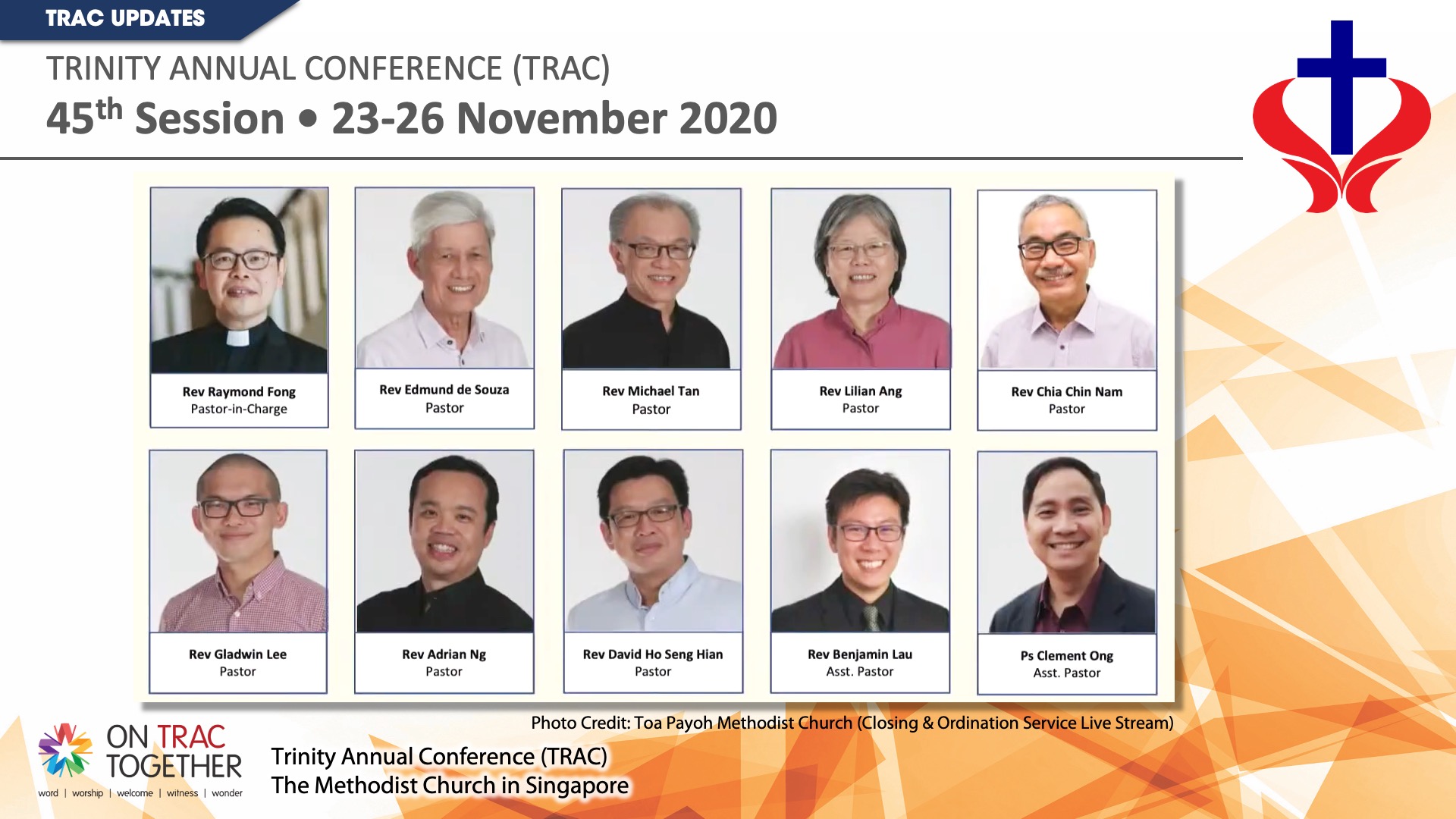 (Pastor-in-Charge) Rev Raymond Fong, (Pastors) Rev Edmund de Souza, Rev Michael Tan, Rev Lilian Ang, Rev Chia Chin Nam, Rev Gladwin Lee, Rev Adrian Ng, Rev David Ho, (Assistant Pastors) Rev Benjamin Lau, Pastor Clement Ong. 
---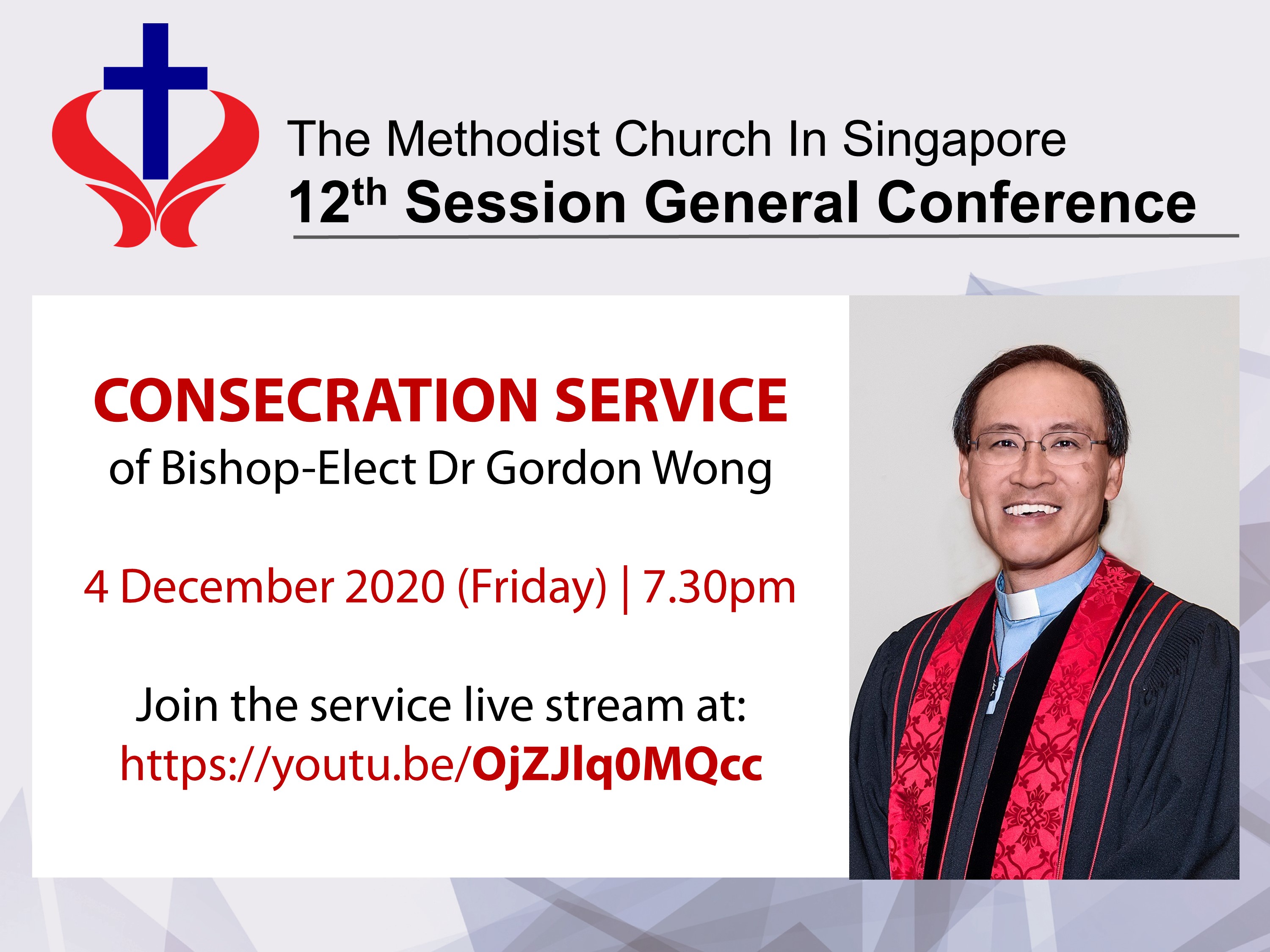 Live streaming from Wesley Methodist Church
Join using this link: https://youtu.be/OjZJlq0MQcc
---
Pastoral Letters and Church Advisory on the Covid-19 Situation
On this page
Pastoral Letters by Rev Stanley Chua, Pastor-in-Charge
---
Church Advisory on the Covid-19 Situation
---
Letters, Advisories and Messages from the Methodist Church in Singapore
 For a complete list, please visit the website of Methodist Church in Singapore.


For Enquiries please contact our Director of Administration, Felix Yeo, at Phone (office hrs) 63361433, Email mailbag@wesleymc.org